Leslie Fitzpatrick has always been competitive. Growing up with successful sisters he was pushed to succeed. As a young boy in Trinidad and Tobago he quickly realized that he was really good at two things–academics and soccer. Part of the second generation in his family to go to college, he understood the importance of a good education and was delighted when he was accepted into Columbia University.
He achieved All-Ivy Honors in both soccer and academics (as a double major). After graduation, he embarked on a nearly 10-year professional soccer career in the Netherlands, Canada, and the U.S. His soccer apex came when he helped guide Trinidad and Tobago's national soccer team to the World Cup.
After his career as a professional player came to an end, Fitzpatrick became the director of two soccer programs and found himself commuting between Toronto and Buffalo. When talking to his players, he reinforces that playing is as much mental as physical.
As he often tells his team, "Ninety percent of of what goes into becoming a professional happens above the neck. Everyone is talented. How you prepare mentally will be what sets you apart."
Deciding to go back to school
Fitzpatrick always considered going back to school but could never find the time. He originally wanted to get into NCAA coaching and give back to kids, but later realized that he needed to make himself more marketable. So when he heard about UOnline's Sport Administration program and found out that it had the components and flexibility he needed, he decided to go for it. He has not regretted it.
"With a UM degree I feel like I will be able to do more than just be a coach," he said. "It gives me a lot more options. The networking is also unbelievable—I have gotten access to front offices and influential sporting people in the industry. That access is hugely underrated."
While juggling his two jobs, two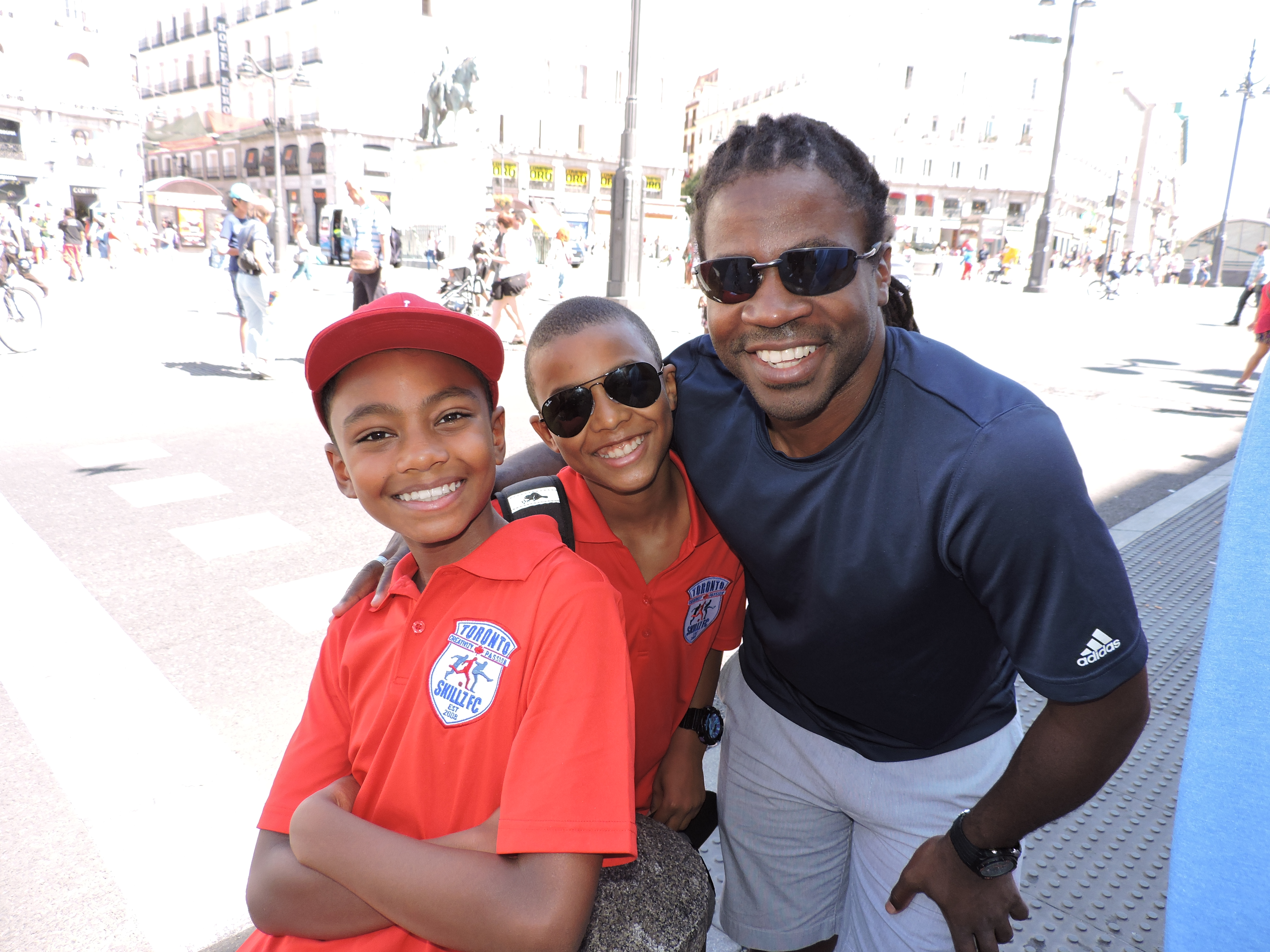 countries and being a UOnline student is not easy, Fitzpatrick's  discipline and mental focus have helped him immensely, and he now has an approach that works for him.
While he still has a ways to go,  Fitzpatrick is now confident that he will continue to rule his career.
To learn learn more about the Sport Administration program and available scholarships that are available, visit the program page.